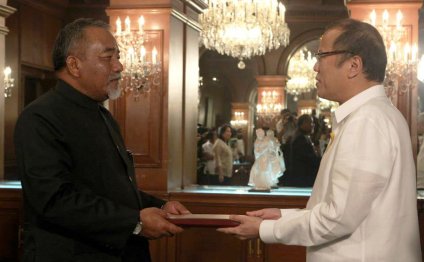 To the Philippines
MANILA, Philippines - The heat smacked me in the face as soon as I walked out of the airport. It was something I hadn't felt in over 5 years. After many sleepless nights, tears, and weeks of trying to calm my nerves, I was finally in Manila. In spite of the traffic, heat and the crowds, I was ecstatic to be back here.
I was born and raised in the United States. My decision to come here was pretty shocking to everyone I knew. The million dollar question: "Why the Philippines?"
I hate explaining myself. But I realize that it is human nature that we try to make sense of each other's decisions, especially if it's someone you know and care about.
Passion
If I wanted to be wealthy, drive a Mercedes Benz and live in a huge house on the hills, journalism would be my last choice for a profession. I would have just gone into public relations. I know that everyone needs money to survive, but that's not what inspires me.
"Can't you do something aside from journalism, like, something technical?" a relative asked. "Nutrition, computer science, can't you do something else? Why the heck do you want to go back there?" were just some of the other common questions I got when friends and relatives learned I had decided to go to Manila to work for Rappler.
There are 3 million Filipinos in the US with the biggest influx coming in after the 1960s and after. According to the 2010 census, Filipinos are now the largest Asian ethnic group in California, surpassing the Chinese community.
Filipinos left their homeland in droves during the mid-20th century for various reasons—whether to escape martial law during the Marcos era, or simply to look for greener pastures. And there are so many more who still want to leave today. They said I was baliktad.
Calling
California will always be home and no matter how dark my skin gets, I'll always be an American. But my parents raised us very Filipino and did a good job in preserving culture and at least some understanding of being Filipino and the language.
So why would I want to go to the Philippines? The opportunity just presented itself.
After college, I began pursuing journalism with a Filipino-American paper called Philippine News, and also contributed to various blogs and hyper-local Patch.com sites in my area. I was not intending on pursuing this profession, but falling under the right mentors and immersing myself in community issues and conversations inspired me to believe that I could do it.
Being of service is my passion. I love storytelling. Like most young people, I didn't really know what I wanted to do. But with journalism, it just clicked. I couldn't ignore the calling any longer.
Underemployed
Of course, it wasn't easy. A recent study by CareerCast.com says newspaper reporter was the worst job in America. I already knew I had a tough road ahead, but nothing was going to stop me.
It got very frustrating at times. My first job after college was working for the Hyatt Place. I was a front desk attendant, barista, and bartender and even went upstairs to clean hotel rooms with the maids. I hated it. But I did what I needed to do to survive.
After that, I also worked in the stockroom of an Abercrombie and Fitch store, as a pool hall attendant and as a sandwich maker for Panera Bread Catering, among other menial jobs. I know I wasn't the only underemployed college graduate in America, but it got really frustrating after a while.
Thinking about how I used to stay up all night to study for my international security class and intermediate statistics, while wiping tables and cleaning hotel rooms got degrading sometimes. But I don't regret it. Working those jobs, however dirty they may have been, taught me humility.
Sideline
Journalism was a sideline for me and even some veteran editors I knew told me it was better off as "just a sideline." Is that what journalism has become? Did the journalism I grew to love and which gave me a reason to live become just a romanticized unrealistic thing of the past? It couldn't be.
Interview after interview, even after having hundreds of front page bylines that gained the praise and even award nominations of the FilAm journalism community, it was still not good enough for a full-time media job. I thought I was doomed to die a slow and unhappy death as a catering salesman.
Then Rappler came along.
I saw the job posting on my RSS feed. I followed Rappler and read almost everything I saw on my feed. I was (and still am) a huge Maria Ressa and Newsbreak fan. I thoroughly prepared my application materials and didn't think too much of it after that.
Why would they even look at someone like me, especially if I was applying from across the world? I've always been the type to apply to everything, even if I thought it was out of reach. That attitude paid off. A few hours later, I interviewed with Special Projects Director Michael Josh Villanueva. I then heard the words I thought I would never hear from a news company, "You're hired."
Decision time
The next step was deciding whether to take it or not. After a week without sleep, I realized the question was how can I say no?
Rappler gave me a reason to be excited about journalism again. It is led by journalists whom I've admired and with a mission that was exactly the same as my own: To tell stories that inspire smart conversations and drive a thirst for change by harnessing the power of social media.
I still have to rub my eyes and pinch myself to check if I'm really sitting here in the Rappler newsroom—if I really just dropped my entire life in California for the Philippines. My optimism and idealism will be challenged here—I know. And even if others have lost hope in the Philippines, I have not.
No media organization is perfect and I don't expect everything to work out the way I want it. All I really hope for is to contribute to this exciting new world of Philippine journalism, and to do what I can to hopefully see an even better Philippines. –
Source: www.rappler.com
RELATED VIDEO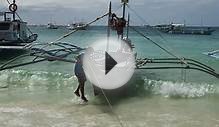 Santos Family Trip to The Philippines
Travel Day To The Philippines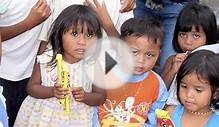 Missions to the Philippines
Share this Post
Related posts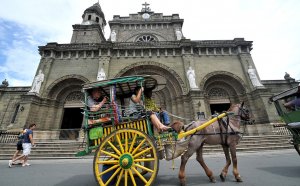 OCTOBER 02, 2023
It appears that the date/time on your computer is not set correctly. This will affect your ability to use KAYAK properly…
Read More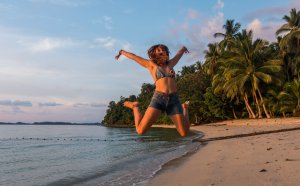 OCTOBER 02, 2023
Book well in advance if you plan to arrive in the Philippines during December – expat Filipinos flood the islands to visit…
Read More