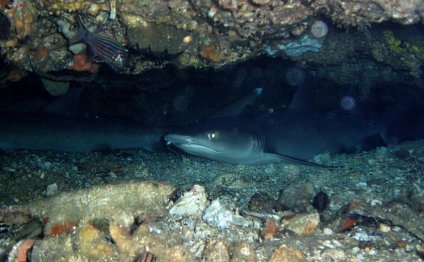 Travel Warnings Philippines
The Philippines, an archipelago in the western Pacific Ocean of more than 7, 000 islands, is well-known for its natural beauty, from white sand beaches and rich coral reefs, to lush mountains, volcanoes and brightly-colored rice terraces. During 2013, the Philippines hosted nearly 4.7 million tourists, representing an almost 10% increase over the previous year, according to the UNWTO Tourism Highlights, 2014 Edition, the most recent issue available.
On the other hand, in November 2014, the U.S. Department of State issued a travel warning for some parts of the Philippines. How worried should tourists be? Here's our review of the data.
Global Peace Index Rating
The Global Peace Index, compiled by the Institute for Economics and Peace, is a measure of the relative peacefulness of 162 nations worldwide (representing more than 99% of the world's population). The Index measures peace based on 22 qualitative and quantitative indicators including ongoing domestic and international conflict; societal safety and security (including crime rates); and militarization. For the 2014 study, the Philippines ranked 134 out of 162 countries. Among the indicators that were particularly troublesome were access to weapons, organized conflict (internal), violent crime, political terror and terrorist activity.
Depending on its rank, each country is assigned a color that corresponds to a peace "range, " with dark green meaning more peaceful, red meaning less peaceful and yellow falling in the middle. The Philippines is in the yellow range and – despite its fairly low (and somewhat worrisome) numerical ranking (134 out of 162) – it falls in the same color ranking as the United States (ranked 101 out of 162).
U.S. Department of State Assessment
The U.S. Department of State issues travel alerts and warnings on an ongoing basis, and travelers to any region should check for notices before leaving home and while abroad, if possible. Some areas of the Philippines pose a higher risk than normal because of continued violence linked to insurgency and terrorism. On Nov. 20, 2014, the U.S. Department of State issued an updated travel warning for the Philippines, specifically citing the Sulu Archipelago, the island of Mindanao, and the southern Sulu Sea area.
It can be helpful to cross-reference any travel alerts and warnings with a map of the country to determine whether your planned itinerary takes you into or near any of the named troubled regions. If so, either change your travel plans or acknowledge that you may be taking unnecessary risks by traveling to these regions. Keep in mind that travel warnings issued by the U.S. Department of State remain in place until the situation changes, and it's possible for a warning to be in effect for years.
The Bottom Line
Like many other countries, the Philippines has pockets where more violence tends to occurs and areas that are generally considered safe. While it is important to be aware of threats, it can be inaccurate to label an entire country as dangerous because it has known trouble spots. To illustrate, it would be misleading to label the entire United States as dangerous because of the violent crime statistics of Detroit and East St. Louis.
It's always difficult to use the word "safe" about travel because the word implies you will be protected from – or not exposed to – any danger or risk. This is never the case, no matter where you travel. It's better to think of "safe" in relative terms. There is an active travel warning for the Philippines, but only for some regions. Most other parts of the nation are generally considered as safe as other places in Southeast Asia.
Source: www.investopedia.com
RELATED VIDEO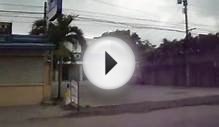 philippine tricycle ride ( WARNING LOTT OFF WIND )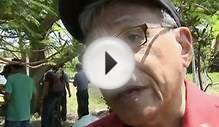 Philippine MPs visit Spratlys despite China warning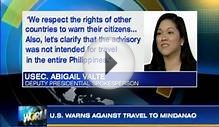 US warns against travel to Mindanao
Share this Post
Related posts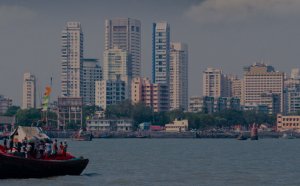 OCTOBER 02, 2023
Welcome to the SWIFT Business Forum Philippines 2016 2016 marks a significant milestone for the financial services community…
Read More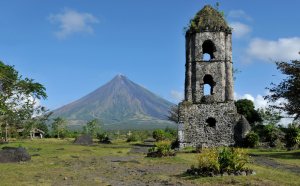 OCTOBER 02, 2023
WOW Philippines Travel Agency is a premier travel and tour company located in Pasig City, Ortigas Center of Metro-Manila…
Read More