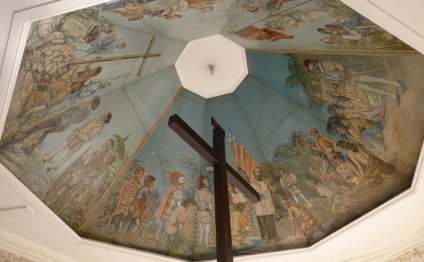 Travel Destination Philippines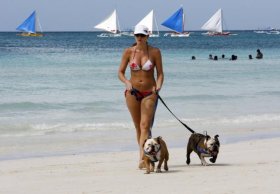 Over the past three decades, economic and political misfortunes, coupled with some high-profile natural disasters, have kept the Philippines from taking its place among the world's most popular travel destinations. Pity, when the more than 7, 000 green islands here contain some of the best scenery on the planet.
The good news is that now, the Philippines, with growing economic strength (and relative stability), is emerging as a popular spot for travelers seeking an unspoiled tropical paradise. In fact, the negatives that held the Philippines back have contributed to the islands having a multitude of scenic areas that have avoided over-development.
Want to see World Heritage Sites? Set your compass to the Banaue Rice Terraces, the Underground River of Palawan, or Tubbataha Reef Marine Park, all cited by UNESCO as natural wonders. That doesn't even include such fascinating destinations as the Chocolate Hills of Bohol, the Apo Reef (second largest contiguous coral reef in the world), and the Taal Volcano, a volcano in a lake, that's within another volcano.
Cultural and historic sites also abound, such as impressive Spanish colonial churches like San Agustin Church in Manila's Intramuros district, and Corregidor, the island fortress in Manila Bay, where Filipino and American forces defied the might of the Japanese army during World War II.
ROMEO GACAD/AFP/Getty Images
Tourists prepare to enter the Puerto Princesa Subterranean River National Park located in Puerto Princesa on the western Philippine island of Palawan. The natural formation features a limestone karst mountain landscape surrounded by thick forest with an 8.2 kilometer navigable underground river that flows directly into the South China Sea. It includes major formations of stalactites and stalagmites, and several large chambers.
The Philippines has also become a magnet for the action-oriented traveler, with numerous destinations that are perfect for diving, parasailing and river rafting. Sun worshipers can find perfect white-sand beaches in such resort areas of Puerto Galera, Boracay and Bohol, and the increasingly popular sport of rock climbing is taking hold in mountainous regions like Baguio.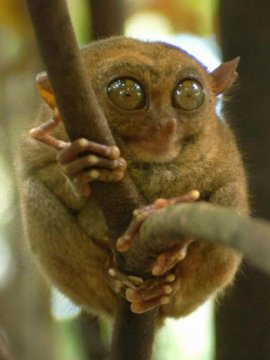 For those who like to shop, the Philippines is indeed your paradise. Mall-crazy Manila has huge shopping emporiums like Megamall, The Mall of Asia and the Glorietta Mall, which draw lots of visitors from Korea, Taiwan and Japan who know where to find good bargains. An advantage for Americans, Brits and Australians is the fact that most Filipinos speak English, and the favorable exchange rate makes commerce even more pleasurable.
Metro Manila has become a progressive, prosperous city with high-rises going up everywhere, to sate the appetite of condo-hunters. A growing number of ex-pat retirees are finding that their nest eggs will last longer in the Philippines than in their home countries.
JOEL NITO/AFP/Getty Images
A tarsier clings to a branch in a wildlife sanctuary in the central Philippine island of Bohol. The tarsier is the world's smallest primate and a protected species in the Philippines.
The city is also home to some of the best hotels in the world, with service that's better than just about anywhere. Manila is lucky to have two properties of Shangri-La Hotels, my personal favorite chain in Asia. The Edsa Shangri-La is right across from the huge Megamall (and has its own upscale mall besides), and the Makati Shangri-La holds court in Metro Manila's bustling commercial center. Good restaurants are easy to find, with familiar international chains everywhere, but for a real treat, opt for traditional Filipino cuisine, a delectable blend of Chinese, Spanish and Polynesian cooking.
The most beautiful thing about the Philippines remains the sweetness of its people. The "Good morning, sir" and "Good evening, ma'am" one hears so often are sincere and heartfelt, delivered with a distinctive warmth that will be long-remembered.
If you go...
ROMEO RANOCO/REUTERS
Tourists on a banca explore the Puerto Princesa Subterranean River National Park at Kabayugan town, Puerto Princesa, Palawan.
Source: www.nydailynews.com
RELATED VIDEO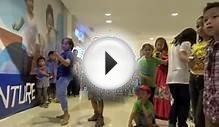 Travel in Philippine | Travel destination in Asia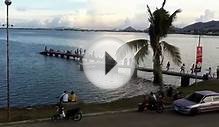 TACLOBAN city Philippines your travel destination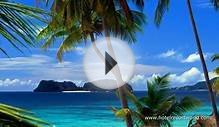 Secret Paradise Top Travel Destination Palawan, Philippines
Share this Post
Related posts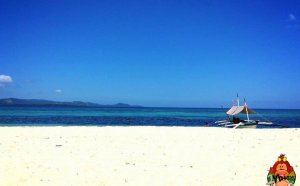 OCTOBER 02, 2023
In May, I went on a trip out to the Philippines to explore some new diving destinations to add to our current Philippines…
Read More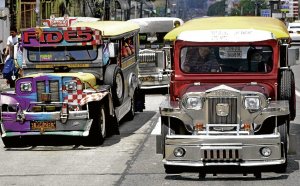 OCTOBER 02, 2023
The Philippines, home to more than 7, islands, is indeed packed full of natural wonders and beauty known throughout the…
Read More