Cebu Philippines Points of Interest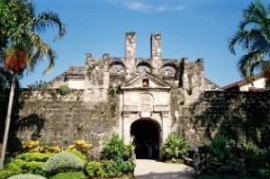 Don't have an idea where to go? Here are the tourist spots that Cebu has to offer:
Cebu City Tour:
Cebu City
Cebu City is the capital of Cebu and the second busiest city in the Philippines. For decades, some heritage sites had been retained and there are some newly places of attraction you'll surely don't want to miss. We made a list of those spots with its corresponding explanation of importance.
Fort San Pedro
Fort San Pedro is the oldest and smallest fort in the Philippines. It was a triangular bastion initially built with logs and mud in 1565. When the Spanish came, it was rebuilt with stones and mortar and believed to be finished on 1738.
Colon Street
Colon Street is the oldest street in the country. Built by the Spaniards in the 16th century, it was once became the heart of Cebu City's business and shopping activities and was named after Christopher Columbus who is Cristobal Colon in Spanish.
Basilica Minore del Sto. Nino de Cebu
Basilica Minore del Sto. Nino del Cebu is a 16 century old church, the oldest in the Philippines. The story goes that a sculptured image of Santo Nino was spotted on the exact site left behind by Portuguese and Spanish explorers in 1521 preserved in a burned wooden box.
In 1565, the church was initially constructed with hard wood, mud and nipa. On November 1, 1568, a fire hit the church but the image still survived though it was blacken. Some devotees believed that it is miraculous after those fire encounters. The church was rebuilt in 1602 and in 1735, the governor ordered it to be constructed with hard stone.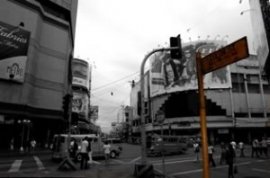 Carbon Market
The Carbon Market is the largest public market in Cebu City. It is a great place to find an inexpensive souvenirs and pasalubong. You can see a variety of products from wet goods to handicraft items imported from nearby towns and islands. Don't forget to buy Danggit – a dried salted fish common in the Visayan region but expensive when you buy it in malls and in Manila.
Cebu Taoist Temple
Cebu Taoist Temple is a towering temple elevated by 300 meters above sea level located in Beverly Hills Subdivision. Its entrance is a replica of The Great Wall of China and the structure was built in full colors by the local Chinese community.
Cebu Heritage Monument
The Cebu Heritage Monument is a tableau built by the National Artist Eduardo Castrillo. The construction began on July 1997 and inaugurated in December 8, 2000. It features some of Cebu's important heritage sites and events.
Mactan Island Tour:
Mactan Island is known for its beaches and five star hotels. It is a tropical modern island for leisure and island getaway. Also known for furniture and industrial factories, Mactan Island is also acknowledged to the musical instrument production of ukuleles, guitar and other stringed instruments.
Lapu- lapu Monument
Lapu-lapu's Monument is a constant reminder of a Filipino bravery. Datu Lapu-lapu, a Mactan Island Chieftain, battled with Ferdinand Magellan, a Spanish invader in April 27, 1521. The latter was slain forcing its army to retreat and leave the place.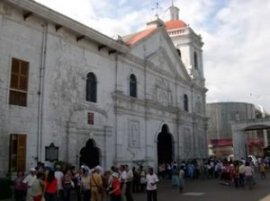 Magellan's Marker
This wooden cross is a Cebu's symbol and a historical landmark and well known in the Philippines as well as the tourist visitors. It was installed by Ferdinand Magellan as a symbol of peace between Raja Humabon a ruler of Cebu and his wife on April 21, 1521. Today, it can be viewed in a chapel next to Basilica Minore del Sto. Nino on Magallanes Street.
Alegre Guitar Factory
Alegre Guitar is famous for its quality handicraft products of string instruments especially guitar. Visiting this factory will give you an idea on how it is carefully crafted. Their shop sells various string instruments you can choose from like mandolins, ukuleles and of course, guitar.
Mactan Island Aquarium
Mactan Island Aquarium is a visitor's attraction open to the public that showcases various marine life and species. It is the first of its kind in the Visayas that tours you to the underwater being, educate you to its importance and how everyone can protect it.
Virgin de la Regla Parish
Virgin de la Regla Parish is a National Shrine in Mactan Island. Some devotees say, it is the patroness of menstruation because the word "regla" is a local word for the woman's monthly cycle. If they are having problems with their monthly period, they offer a prayer to the patroness.
Virgin de la Regla, by Saint Augustine of Hippo Africa and his friars is the patroness of their rule. "Rule" is an English word for "regula", a Latin word while "regal" in Spanish.
Sky Ride Experience
Sky Ride Experience is the newest adventure attraction of Crown Regency Hotel and Towers in Cebu City. It is the world's first Edge Coaster and the Philippines' first and only Sky Walk tallest hotel tower. Conquer your fear through this 4 minute coaster ride or 10-15 minutes sky walk.
Island Hopping Adventure
Talima Marine Sanctuary
Talima Marine Sanctuary is a 14 hectare protected area right off Olango Island across Mactan. It is a snorkeling and diving site with remarkable wreckage of fishing boats and spectacular marine species.
Cao-Uy
Go to Cao-Uy in Olango Island for a wonderful lunch after a tiring snorkeling and diving activity. Cao-Uy has floating restaurants where you can choose a lot from their menus. Variants are seafood and Filipino favorites.
Gilutungan Marine Sanctuary
Gilutungan Marine Sanctuary is a popular snorkeling area with very clear water which allows up to 35m visibility that eventually leads to the popular Gilutungan drop-off wall. It has a wide-range of coral reef that features a lot of anemone fish, damsel fish, batfish and occasional blue spotted ray.
Pandanon Island
Pandanon Island is a great place for picnics and outings. It has a wide sand bar for beach activities, swimming or just for relaxation. There are pillars and cottages available for rent.
Bohol Countryside Tour
The tour includes the tourist attractions of Bohol; Chocolate hills, Hinagdanan Cave, Bilar man-made forest, Blood Compact Shrine, Loboc River Cruise, Clarin Ancestral House, Baclayon Church and of course, the Philippine Tarsier interaction.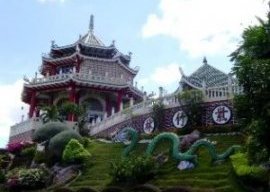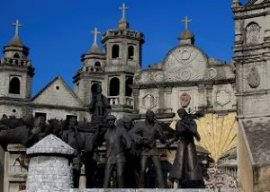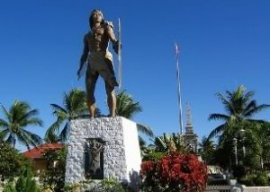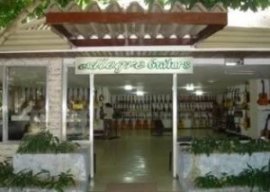 Source: www.e-philippines.com.ph
RELATED VIDEO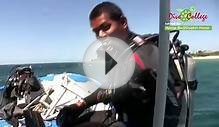 Diving White Beach Point, Moalboal, Cebu Island, Philippines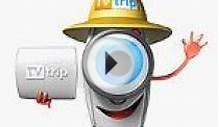 Philippines - Points of Interest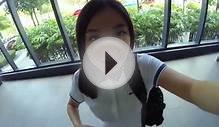 PHILIPPINES, CEBU
Share this Post
Related posts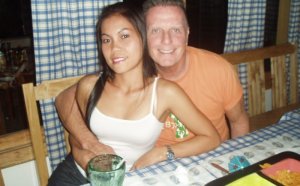 OCTOBER 02, 2023
Wot about an island escape to the beautiful Philippines? Bypass the hustle and bustle of Manila and settle for something…
Read More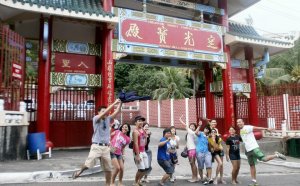 OCTOBER 02, 2023
Tourism is one of the major contributors in the economy of the city. The city happens to be the most popular destinations…
Read More