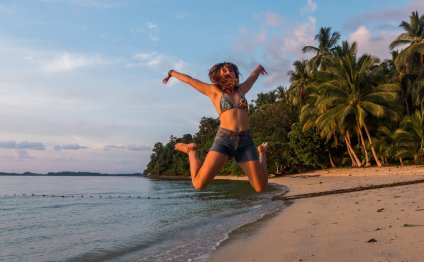 How to Get to the Philippines?
Book well in advance if you plan to arrive in the Philippines during December – expat Filipinos flood the islands to visit their families during Christmas and New Year. The lead-up to Chinese New Year in late January or early February can also get congested.
Airports
Ninoy Aquino International Airport The busiest international airport in the country and where you're most likely to fly into and out of. Even after the long-awaited opening of NAIA Terminal 3 (as of August 2014 Delta, KLM, Emirates, Singapore Airlines and Cathay Pacific had moved operations here), the airport generally receives negative reviews from travellers.
Mactan Cebu International Airport Cebu's Mactan-Cebu International Airport is second only to Manila in terms of air traffic, but way ahead in terms of user-friendliness. Note that the airport is actually on Mactan Island, 15km east of Cebu City.
Diosdado Macapagal International Airport Clark Airport is near Angeles, a two-hour bus ride north of downtown Manila. Several low-cost Asian airlines fly here: Asiana, Cebu Pacific, Tigerair, Dragonair, Jin Air and AirAsia Zest servicing Incheon, Hong Kong, Singapore, Macau, Kuala Lumpur and Kota Kinabalu; Qatar Airways flys to Doha.
Airlines
Besides the international airlines that come up on any internet flight search, several Philippines and regional carriers are worth checking out for flights into and out of the country. Mergers have stabilised things somewhat; however, in general the situation, especially in terms of routes, is fluid and dynamic.
AirAsia Zest Now known as AirAsia Zest, after the merger of the two airlines. Hubs in Manila, Cebu and Kalibo (the jumping off point for Boracay) with direct flights to Kota Kinabalu, Macau, Incheon and Jinjiang, China. Direct flights between Manila and Miri, Malaysia (northern Sarawak), although service is seasonal.
Cebu Pacific Offers discount flights from Manila to an ever-growing list of Asian cities, including Bangkok, Siem Reap, Phuket, Bali, Guangzhou, Hanoi, Jakarta, Kota Kinabalu, Kuala Lumpur, Saigon, Shanghai and Singapore, and several cities in the Middle East. Flies to Hong Kong and Singapore from Cebu City and even Incheon, Pusan and Singapore from Iloilo City.
Terminal Chaos
As of August, 2014 a number of international airlines (Delta Air Lines, KLM, Emirates, Singapore Airlines and Cathay Pacific) began using the 'new' Terminal 3 (it sat unused for over five years) at Manila's Ninoy Aquino International Airport (NAIA), a welcome shift from the airport's dismal, antiquated Terminal 1.
All Philippine Airlines (PAL) flights use yet another terminal, the relatively modern Centennial Terminal 2. All international carriers continue to use Terminal 1, while domestic carriers Zest Air and SEAIR use the old Manila Domestic Airport, located down the road from Terminal 3.
The four NAIA terminals share runways, but they are not particularly close to each other and are linked only by busy public roads. Allow plenty of time between connecting flights if you have to switch terminals.
Departure Taxes
In order to alleviate congestion and long lines, as of 1 October 2014 international passengers no longer have to pay a P550 departure tax; it is being subsumed into airline tickets. Expect some hiccups, and authorities say full implementation, whatever that means, won't be in effect until some time in 2015. Domestic departure taxes were incorporated in 2012.
Source: www.lonelyplanet.com
RELATED VIDEO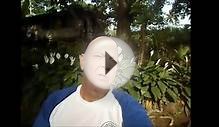 "HOW TO GET ANYWHERE IN THE PHILIPPINES"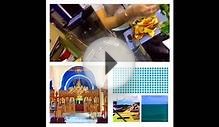 How To Get People Off the Dance Floor by HourPhilippines.com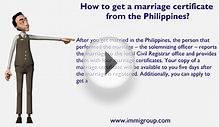 How to get a marriage certificate from the Philippines?
Share this Post
Related posts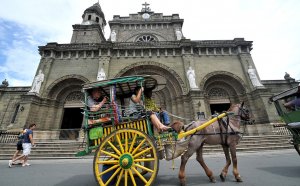 OCTOBER 02, 2023
It appears that the date/time on your computer is not set correctly. This will affect your ability to use KAYAK properly…
Read More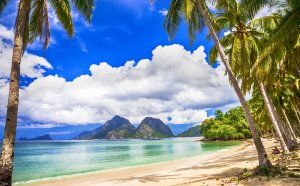 OCTOBER 02, 2023
I recently went on an incredible trip to the Philippines. It's not a country which is well known to South Africans, so here…
Read More