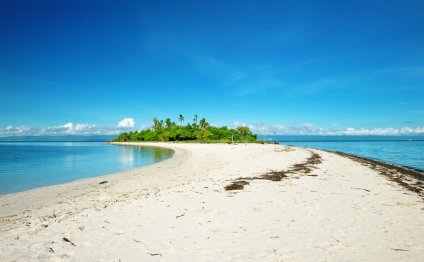 The best of Philippines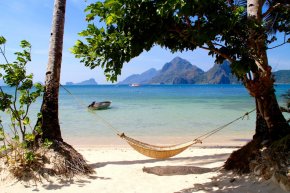 It's a big claim I know, but the Philippines really is the best country in South East Asia, and what's even better is that most people are yet to realize this. As a former Spanish colony, it's a country that's very unique to the region with a Roman Catholic population. This means if your templed out from the rest of Asia, then the Philippines will be a breath of fresh air. Instead of temples dripping in gold, the Philippines does epic scenery, and lots of it.
So what actually qualifies me to make such a big claim? Well I've been to Thailand (four times), Cambodia, Vietnam (twice), Laos (twice), Myanmar, Singapore (twice) and Indonesia. However I'm yet to go to Malaysia (other than 8 hours at KL airport, does that count??), Brunei or East Timor. So lets hope none of them are actually the best country in S.E Asia, because then this is awkward.
So let me tell you why, as the tourism board keeps saying "it's more fun in the Philippines!"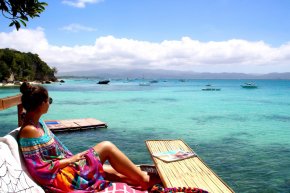 1. PERFECT BEACHES
I'm going to pull a Kanye and say the Philippines have some of the best beaches of all time, and when someone accustomed to Aussie beaches is telling you that, well you had better listen. The beaches here are paradise, and with 7, 101 islands there's no shortage of secluded beaches to discover.
2. EPIC SUNSETS
I have high standards when it comes to sunsets. I need lots of colours; yellow, orange, red, pink, purple the lot, and preferably some mountains or sailboats in the background. Luckily the Philippines obliged with my demands and gave me plenty of unforgettable sunsets. One night in El Nido I literally took over 50 photos because the colours would not stop changing, it was sunset porn of epic proportions.
3. TURQOISE WATERFALLS
The Philippines know how to do waterfalls, and boy do they do them well. The best waterfalls I've ever seen were all here.
4. ADVENTURE
Scuba diving, snorkeling, cliff jumping, kite surfing, hiking, you can do anything and everything in the Philippines. One of the stand out experiences I had was climbing Taraw Peak in El Nido. Although I felt like I was going to fall to my death numerous times, and remembered why I always faked a sickie when it came to rock climbing for P.E. class, the views and feeling of accomplishment were so worth it.
5. IT HAS THE NUMBER 1 ISLAND IN THE WORLD
If you needed any more confirmation that the Philippines was winning the game when it comes to best islands, they recently nabbed the top honour by Condé Nast Traveler, with Palawan voted best island in the world for the second year running. El Nido is top dog on the island, famous for its impressive limestone rock formations, which boast secret beaches and hidden lagoons. One of the islands was even closed for the filming of Survivor (yes that show is still on?!)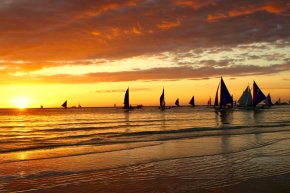 6. 2, 000 YEAR OLD RICE TERRACES
I've seen rice terraces in Vietnam, China and Bali, but the UNESCO World Heritage listed terraces of Batad win hands down. Getting to this remote village is not for the faint hearted, but that's half the adventure. You'll need to take an overnight bus from Manila, followed by a jeepney that will take you as far as the paved road goes, from there it's a steep hike down to a village that remains relatively unaffected by the outside world. No phone or internet service, just 2, 000 year old rice terraces.
7. YOU CAN SWIM WITH WHALE SHARKS
The ultimate bucket list item and the highlight of all my travels would be swimming with these gentle giants. The Philippines also happens to be the cheapest place in the world where you can do it.
8. THEIR MOUNTAINS LOOK LIKE THIS
The Chocolate Hills, named after the shade of brown they turn during the dry season, is the star attraction on the island of Bohol. There are many local legends as to how these hills came to be, but my favourite is about the two giants who had one epic tantie throwing boulders at each other for three days straight. They eventually made up, but conveniently forgot to clean up their mess, leaving grass to grow on the boulders and create the Chocolate Hills.
9. EVERYONE SPEAKS ENGLISH
Over 90% of Filipinos speak English, which makes traveling through the country that much easier. While half the fun of traveling can be finding your way around a language barrier, you'll have a unique travel experience when you can actually engage in conversation with the locals beyond the basics of "where's the toilet?"
10. THE PEOPLE
Some of the friendliest people I've met during my travels have been in the Philippines. They are extremely welcoming and friendly; so don't come here if you hate happy people who constantly smile at you. If you like adorable kids who will happily pose for a selfie, then you will be heaven, because the cuteness levels here are oh so very high. You'll also get harassed way less then any other country in S.E Asia. Even in the major tourist zones of White Beach Boracay, where the locals are out hustling to get you into their restaurant or book their tour, a simple 'no thank you' is all that's needed for them to smile and say 'ok'. They even seem to remember your face and won't ask you the same thing the following day. Filipinos also aren't as keen to rip tourists off, so the scams you'll find in Thailand or Vietnam are almost non-existent here. Like I said, Filipinos are awesome, except for those Manila airport taxi drivers, because yes they are trying to rip you off.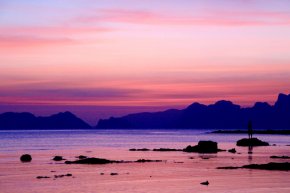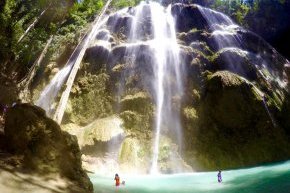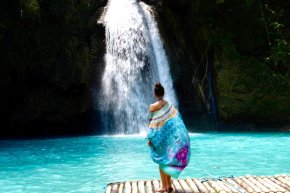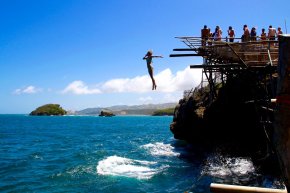 Source: www.oneworldjustgo.com
RELATED VIDEO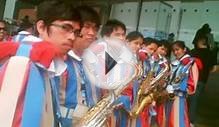 The Best of Brass Band Capital of The Philippines
Video Tour: Choose Philippines Experience the Best of Tiwi ...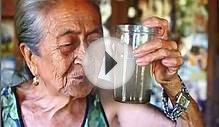 The Best of Siquijor, Philippines
Share this Post
Related posts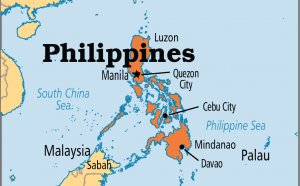 OCTOBER 02, 2023
The following maps were produced by the U.S. Central Intelligence Agency, unless otherwise indicated. Country Maps City Maps…
Read More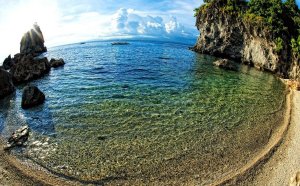 OCTOBER 02, 2023
Among the Philippines' most famous tourist destination is the Palawan island. Located on the MIMAROPA region, the island…
Read More