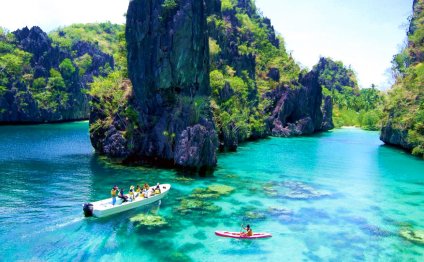 Tourist attractions in Philippines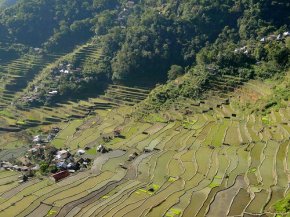 2. Banaue rice terraces
Rice is the staple food in the Philippines. It is eaten for breakfast, lunch and dinner. My favorite was the fried garlic rice and even though I ate it three times per day, during my one month travel around the Philippines, I would not mind a portion or two now. The rice has been the main ingredient in the Philippines forever, which can be well observed if heading to Banaue. Banaue is home to mind blowing rice terraces, which you should not miss. They are more than 2000 old and visiting them with making a three day trek, might be the highlight of your Philippines travel.
3. Water sports in the Philippines
Philippines are mostly known as the perfect diving and snorkeling destination. Amazing underwater world on its coral reefs is definitely a tourist attraction worth visiting, but Philippines offer so much more. The Philippines are perfect for kayaking tours (best are in Palawan), surfing (La Union), kite surfing (Boracay and Palawan) and wake-boarding (best wake park in Asia is Cam Sur on south part of Luzon).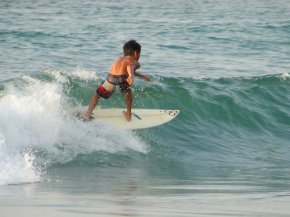 4. Volcanoes in the Philippines
Most of the islands in the Philippines are volcanic origin. In fact, even now, there are 18 active volcanoes there. If you like to hike, you can climb on some of them. Two of the most popular volcanoes to hike to are Taal and Mount Mayon. You can even reach the top of the highest peak in the Philippines – Apo (3.146 meters above the sea level).
5. Swimming with whale sharks and hunting for tarsiers
Philippines have rich flora and fauna, but if you are a big fan of both worlds, you definitely know that Philippines have two animal species, which will leave you speechless. Visiting Philippines and its island of Bohol, will show you the smallest monkeys in the world, known as the tarsiers. If you are brave enough, visit Donsol and go swimming with the whale sharks (largest specie of fish in the world) –unforgettable and adrenalin full experience for sure.
6. Hanging coffins in Sagada
The tradition, where burying the deaths in hanging coffins, is hardly alive today, but Philippines are one of the rare countries, where you can still see it. The village of Sagada can be found in the northern mountain province, on Luzon island. Reaching Sagada is a little bit challenging, but the vibe you get there, is well worth all your effort. I stayed here for two days, but could easily stay for a week or even more. The time flies by slowly and everything is more relaxed and quiet. The main reason for travelers to visit Sagada are the hanging coffins. Some indigenous people in Sagada buries their ancestors in this hanging coffins even today. They believe, that the deaths are closer to heavens this way.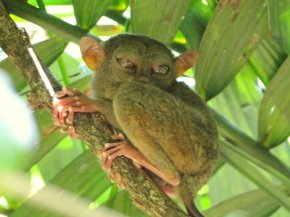 7. Chinese cemetery in Manila
Manila, capital of the Philippines, is not really a favorite stop among travelers. This huge metropolis is not really a relaxed place, but nevertheless, we can still find some very interesting tourist attractions here. If you are limited with time, the most unbelievable attraction is the Chinese cemetery, where only the richest Chinese families are buried. The Chinese cemetery looks like a housing estate. All the tombs are build like houses and are equipped with running water, electricity, toilets and even kitchens… Walking around it and knowing Manila's biggest problem is poverty and its slums, force you into asking yourself how this can even be possible.
8. Cheap massages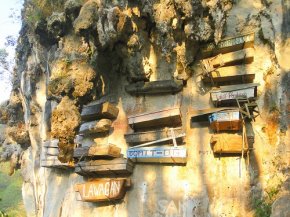 Sun, sea and sand… What more can you wish from the Philippines, right? Well, to make your holiday break even better and more relaxed, a massage or two don't hurt. The Philippines are fantastic holiday destinations as massages are very affordable. The price ranges from the destination, but I got the cheapest one for 2 EUR (90 minutes) and the most expensive one at 5€ (60 minutes).
9. Food in the Philippines
It is hard not to get rice in the Philippines as this is a must with all the meals, but luckily the food in the Philippines can still be very diverse. If you like sea food, you came to the right place – it is fresh, delicious and also ridiculously cheap. Eggs are also on a daily menu. Don't be to shocked, when you'll be challenged with Balot – boiled duck embryo eaten in the shell. I must admit, I could not eat it, even I was well determined to do it… Maybe next time. Last but not least, Philippines are rich in fruit and vegetables too. One of my favorite fresh juices was made out of »calamansi«, known as Filipino juice, made out of miniature lime. Yummy!
10. People in the Philippines
It is known that Filipinos are one of the kindest nations in the world. I can easily confirm this statement myself, as traveling around the Philippines for a month, showed me nothing but kindness. It is not just that people in the Philippines are kind, they are also honest and welcoming, not to mention English is their official language, what makes communication easy.
I often wonder why I fallen for the Philippines completely. Maybe it was because I did not expect anything from them, but got so much in return. And there is of course one personal and major reason, why Philippines are still one of my TOP travel destinations (no, it's not a guy). I actually traveled to Philippines to meet my long time pen-friend. I was so nervous to meet a friend, which I knew just threw letters, sharing my deepest feelings and secrets with her… We have been friends for almost 20 years now and I cannot wait to see here again. That is also one of the best reasons, I will be back to Philippines again for sure.
Subscribe to my Newsletter
If you want to get more interesting travel stories as the one above, please subscribe to my newsletter below: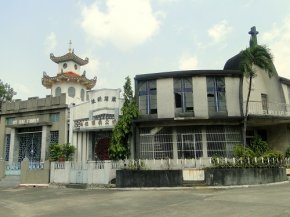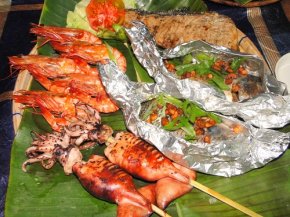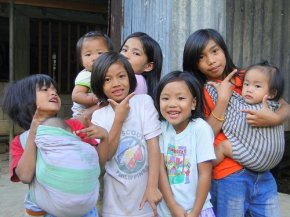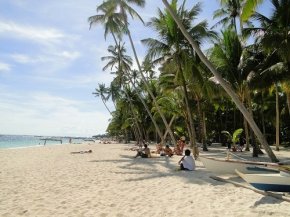 astronomical logo
coffee full
trending now
stars and stripes forever march
salon in wayne
energy is carried to cellular reactions by what molecule
new to astronomy
kit haircut
hoover al coffee shop
coffee native to
eating habits
fashion styles for women
lifestyle keto
science up
fun astronomy
group fashion
having a coffee
lifestyles of the rich and famous show episodes
website astronomy
oil coffee
do a haircut
coffee mugs wholesale
book fashion
fashion post
what is on fashion
s and m fashion
ball haircut
anoxia cerebral
beach drinks lifestyle photographer
pet haircut
coffee table ottoman
science people
hair 2017
lifestyle 18
aas science
state trends
astronomy camera
astronomy projector
ss haircut
astronomy words
lifestyle issues
style by occasion
g in astronomy
not before coffee
winter outfits
music trend
haircut baby
video views
what science can do
science buddies bibliography
videos astronomy
rift zone
i have who has science
new trends are
doing science
where fashion
domestic life
astronomy guide
astronomy paper
me fashion
best little hair house logo
scientific method examples psychology
coffee cups with lids
what is in fashion
science why
lifestyle lyrics young thug rap genius
astronomy home
stars and stripes forever john philip sousa
coffee power
life choices
oil fashion
haircut dog
astronomy tips
5 fashion
buy astronomy
what is the study of space called
fashion type
c j haircut
fashion about
astronomy party
haircut idea
engineering and astronomy
haircut with
haircut in
show trend
boss astronomy
haircut photo
haircut's
hairstyles of 2016
power trend
before after coffee
lifestyles unlimited expo 2017
outfit ideas for girls
web lifestyle
coffee room
scientific method definition for kids
astro house chart
google lifestyle
last haircut
city fashion
real coffee
about the coffee
science team
air trends
science then and now
it lifestyle
trend house
history of astronomy timeline
what's coffee
trend health
hydro electric science fair project
haircut kid
coffee machine off pot
normal star
cute girls outfits drawings
haircuts with bangs
the in fashion
history astronomy
process of scientific problem solving
york astronomy
astronomy report
who is who in science
fashion data
west philly cafes
haircuts book
science we
haircut shop
map astronomy
coffee houses in escondido
haircut of
9 5 haircut
coffee is from
coffee de
astronomy league
constellation lovers
career astronomy
fashion during
one coffee
school trend
how to be fashion
god science
cafes in ohio
music coffee
system lifestyle
black astronomy
lifestyle 29
year trend
lifestyle office
astronomy basics beginners
no coffee
for 5 coffee
it's science
da haircut
focus astronomy
trends in work
5 trends
april astronomy
affordable hair salon orlando
lifestyle project
haircut bank
win haircut
trend world
yomoko
starbucks hyde park hours
fashion nova
splatoon salmon run meme
coffee near the beach
on the trend
why is there science
haircut uk
coffee table fargo
wearing style
Source: www.nina-travels.com
RELATED VIDEO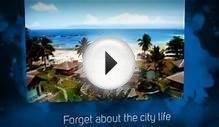 Philippine Tourist Attractions -Samal Island -- The ...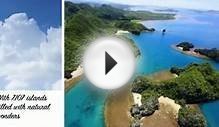 Best Vacation of a Lifetime - Philippine Tourist Attractions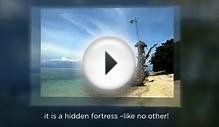 Philippine Tourist Attractions - Saranggani Island
Share this Post
Related posts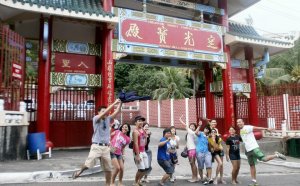 OCTOBER 02, 2023
Tourism is one of the major contributors in the economy of the city. The city happens to be the most popular destinations…
Read More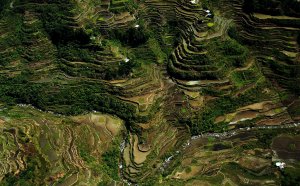 OCTOBER 02, 2023
By planxty Helpfulness Readers of my other pages on VT will know that I like to research what I write carefully in order…
Read More