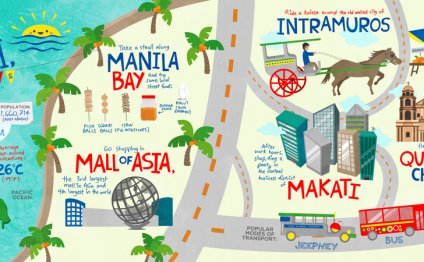 Manila, Philippines Travel
If you like big cities you'll love MANILA: it's a high-speed, frenetic place, where you can eat, drink and shop 24 hours a day and where the Filipino heritage of native, Spanish, Chinese and American cultures are at their most mixed up. Like many capital cities, Manila bears little resemblance to the rest of the country – something to remember if this is your first taste of the Philippines. With 12 million residents, much of it is chronically overcrowded, polluted and suffers from appalling traffic jams, yet in between the chaos lie tranquil gate-guarded "subdivisions" that resemble affluent parts of the US. There's extreme poverty here, with young children cleaning car windows, dancing or just begging for food at every interchange; while in enormous shopping malls thousands of wealthy, middle-class Manileños are as fashionable and hooked up with iPhones as any of their contemporaries in London or New York. And while the older parts of the city remain shabby and run-down, sparkling districts like Makati, Ortigas and Fort Bonifacio are smart and skyscraper-smothered, like any other booming Asian metropolis.
Technically sixteen cities and one municipality make up what is officially known as Metro Manila covering a vast 636 square kilometres. However, you can explore the key sights in and around Intramuros, the city's only notable historical enclave, Manila Bay and Makati in a few days. Manila also prides itself on the quality of its restaurant scene, nightlife and the ability of its residents to whip up a good time. For many tourists, this will be their enduring memory of the place: fabulous food, funky bars and nightclubs in areas such as Malate and Makati. And don't forget, Manila is still a great place to pick up bargains, from the latest goods cranked out by Chinese factories to intricate native handicrafts.
Brief history
Manila started life as a tiny Tagalog settlement called Maynila; after coming under the sway of the Sultanate of Brunei in the fifteenth century the area was converted to Islam. The village fell under Spanish rule in 1571 when Miguel López de Legazpi defeated the local ruler Rajah Sulaiman II and established the colony of Manila. Spanish Augustinian and Franciscan missionaries subsequently established themselves in villages around the city. The Jesuits arrived in 1581 and set up more missions, forming outlying centres of population – embryonic settlements that became the sixteen cities of today. Manila's central location on the biggest island, Luzon, made it the obvious choice as the colonial capital, and it became the hub from which the Spaniards effected the political, cultural and religious transformation of Philippine society. From 1571 until 1815, while the rest of the country remained economically stagnant, Manila prospered from the galleon trade.
At 7pm on June 3, 1863, a catastrophic earthquake struck and large areas of the city crumbled, burying hundreds in the ruins. The new Manila that grew in its stead was thoroughly modern, with streetcars, steam trains and American-style public architecture, a trend that continued under American rule in the early twentieth century.
Manila suffered again during World War II. The Japanese Imperial Army occupied Manila from 1942 until it was liberated by the US at the Battle of Manila in 1945. The battle lasted 29 days and claimed 1000 American lives, 16, 000 Japanese soldiers and some 100, 000 Filipinos, many of them civilians killed deliberately by the Japanese or accidentally by crossfire. Once again, Manila was a city in ruins, having undergone relentless shelling from American howitzers and been set alight by retreating Japanese troops. Rebuilding was slow and plagued by corruption and government inertia.
In 1976, realizing that Manila was growing too rapidly for government to be contained in the old Manila area, President Marcos decreed that while the area around Intramuros would remain the capital city, the permanent seat of the national government would be Metro Manila – including new areas such as Makati and Quezon City. It was tacit recognition of the city's expansion and the problems it was bringing. Imelda Marcos, meanwhile, had been declared governor of Metro Manila in 1975 and was busy exercising her "edifice complex", building a golden-domed mosque in Quiapo, the Cultural Center of the Philippines on Manila Bay and a number of five-star hotels. Her spending spree was finally ended by the EDSA revolution in 1986.
In the 1990s popular police officer Alfredo Lim won two terms as Manila mayor – his crime-fighting efforts certainly improved security in the city and he was elected a third time in 2007. He immediately and controversially set about undoing much of the work of his predecessor Lito Atienza (mayor 1998–2007), who had spent millions on city beautification projects. Though congestion and pollution remain huge and apparently intractable problems, Lim has presided over a booming economy, managed to remove squatters in Quiapo and has cleaned up the Baywalk area along Roxas Boulevard. Manileños rewarded him with a fourth term as mayor in May 2010, just months before the Manila bus hostage crisis, when a dismissed police officer hijacked a bus of Hong Kong tourists, eventually killing eight of them; the mayor's handling of the tragedy was highly criticized in the subsequent enquiry.
Source: www.roughguides.com
RELATED VIDEO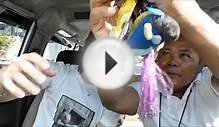 Philippines travel,many girls,Nightlife in Manila,KTV ...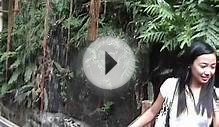 Manila Ocean Park by WOW Philippines Travel Agency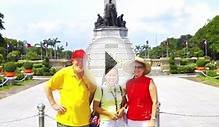 Manila Tour - Old and New - WOW Philippines Travel Agency
Share this Post
Related posts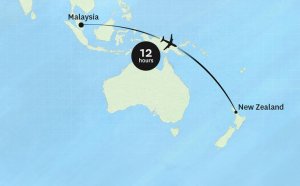 OCTOBER 02, 2023
Please note: this page displays the approximate non-stop flight duration times. The actual flight times may differ depending…
Read More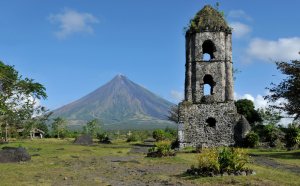 OCTOBER 02, 2023
WOW Philippines Travel Agency is a premier travel and tour company located in Pasig City, Ortigas Center of Metro-Manila…
Read More