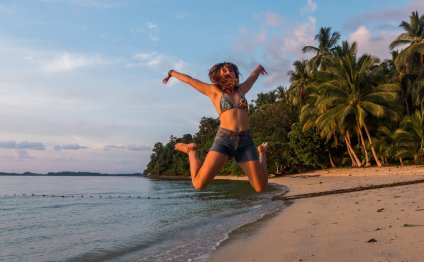 Is the Philippines Cheap
Go to the Public Market
At the city center or downtown, look for the public market. Whenever I find myself in a new place, I always look for the public market. Usually you can find the terminal near the public market. Or the public transportation going to the terminal. Also near the area you find the cheapest and freshest food. This is the first real encounter with culture. Observe. Observe. Observe. You will find local produce familiar and weird to your eyes. Savor the experience!
Eat Local
And since you are already at the market, try to sample local food. Most are found near the market. In Dumaguete, eat budbud and tsokolate; Cebu has lechon; Davao has lots of fruits; CDO offers the sweetest pineapples; batchoy is Iloilo's pride; Vigan has the sumptuous orange empanada and Tuguegarao will fill your belly with pancit batil patung.
Ask the locals what's the best. They will be more than willing to assist a visitor. And by eating local, you support the local industries and make the place thrive more.
Try to master local phrases
You can't learn the dialect in a single trip, unless you are staying for a month. So try to ask the basics like 'good morning' delicious' 'how are you' 'how much' 'where' 'when' 'let's eat' 'yes' 'no, ' Jot down at least 10 words/phrases. It will be useful, trust me. Makasabot nako ug Bisaya.
Do you know that Visayan-speaking locals find it amusing when Tagalogs try to speak their local dialect?
Look for the Tourism Office
It would be very helpful to look for the tourism office. They know where is the best place to go. When I visit tourism offices, I always ask "What is the highlight of your province/city/town?" I don't usually visit everything that a province/destination has to offer. It is tiring and I don't think people should travel just for the sake of seeing this or that. A destination should be enjoyed and experienced. It sucks when you go to a tourist spot and then spend 5-1o minutes taking photos of it then you go again to the next and the next. I don't think it's called travel.
Btw, I hope Local Tourism Offices would consider opening their doors during weekends where most tourists need them more.
Befriend a local
If there is one tip I would like for you to remember. This is it! Befriending a local is the best experience you will ever have while on the road. Apparently, you don't need a guide book or a big budget to do this. You just have to be natural and as you are. It always starts with a smile or a simple question. When you are about to leave, don't forget to get his/her number, Facebook or whatever that will keep you connected. Don't forget to invite him/her to your place and tour him/her around.
When you befriend a local, you can always return to that place and when you return, you return not as a tourist anymore but as a friend.
Volunteer
This is not yet widely practiced in the Philippines but I'm seeing a lot of travelers doing this already. I was able to stay in Palawan for almost a year because I volunteered in one of the organizations helping young people in leadership. I heard there are farms in Northern Luzon that offers free accommodation in exchange for a half-day work in the farm. This needs more exploration as opportunities to volunteer are everywhere. If you got any information please share on the comments section.
Hope the things I said help you on your next adventure. Did I forget anything? Please feel free to share your "cheap traveling secret" below. Thanks in advance!
Source: journeyingjames.com
RELATED VIDEO
What You Need to Know about the Philippines cheap ...
Philippines
Life is so cheap in the Philippines
Share this Post
Related posts
JANUARY 26, 2022
Ubisoft's international reach is about to extend a little further in the coming months with the establishment of a new production…
Read More
JANUARY 26, 2022
Philippines beaches are popular tourist destinations. (Photo: Images ) Related Articles Although a poor worldwide economy…
Read More