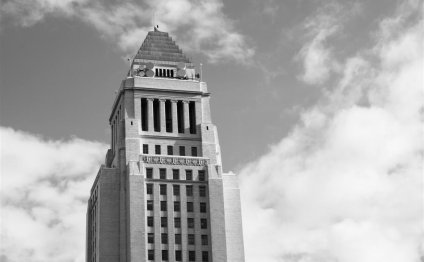 Angeles City stories
If not for newfound friends I met last year in Batanes, I wouldn't have the slightest idea that Pampanga is home to the best Filipino cuisines I came to love all this years. In fact, this province in Central Luzon is dubbed as the Culinary Capital of the Philippines. Ever since I learned that bit of information, the food lover in me mentally included Pampanga as one of my must-visit places in the country. What I didn't realize is that I wouldn't have to wait long to experience and savour the best cuisines in Pampanga all thanks to the .
For two days, we roamed around Angeles City and feasted on world-class cuisines while discovering the cultural heritage of the city in between.
The Angeles City Tourism Office has created a one-of-a-kind Angeles City itinerary aimed at providing a complete total tourist experience for everyone. In 24 hours, we got the chance to see what the city has to offer.
Aside from all the food we devoured, we were given the opportunity to get to know Pampanga by visiting the heritage district of Angeles. This gave us a glimpse of the city's treasured past.
Part of the experience were opportunities to visit the Center for Kapampangan Studies, the declared National Important Cultural Property Pamintuan House and the Museo ning Angeles, which is at the heart of the Heritage District.
If you're going to ask me what's the one thing I looked forward to, it's eating the famed "best pork dish" cited by New York Times. I'm talking about SISIG, an exotic dish (as some might call it) which is made from parts of the pig's head and liver, cooked with chili peppers, onions, calamansi, salt and pepper. On this particular tour, we got to try 3 different versions of sisig – the regular sisig, sizzling sisig camaru and the sizzling sisig balut.
Yep! They have a sisig version of balut too! And I thought nothing can beat that dish in terms of the most exotic I'd be eating on this trip. But I was in for a surprise. Inside the Museo ning Angeles, at the Culinarium, a cooking demo was waiting for us. The museum's resident chef, Chef Richard, was waiting for us with his frog and cricket dish ingredients. Let me repeat that…frogs and crickets! The only exotic food I've eaten so far (not counting balut ha) were fried worms or should I say worm (since I only ate one piece) at Khao San Road when I went backpacking in Bangkok a few years back and that's it. Nobody told me about frogs and crickets! The frogs were still alive too! But you know what's surprising? Me eating a frog! Of course I had to taste it. And it tasted like chicken, no kidding. After tasting the crickets or adobong kamaru, I realized it wasn't for me though as I could imagine its tentacles getting stuck in between my teeth. Nonetheless, the dish prepared were quite good if I may say so.
Source: thetravellingfeet.com
RELATED VIDEO
[PDF] Los Angeles Stories (City Lights Noir) [Read] Online
Wes Meets Bianca Romantic Love Stories Angeles City ...
The Provisional City Los Angeles Stories of Architecture ...
Share this Post
Related posts
SEPTEMBER 21, 2021
A white Ford F-150 cruises into the parking lot of a nondescript strip mall across from the train tracks on San Fernando…
Read More
SEPTEMBER 21, 2021
COMFORT WOMEN. The surviving comfort women show origami cranes symbolizing peace and to remind Aquino of the number of missed…
Read More