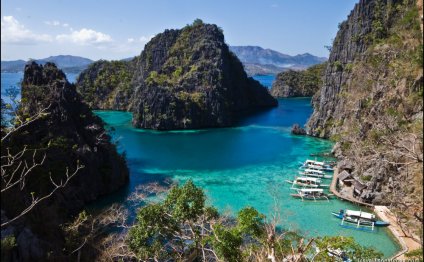 Travel around the Philippines
Each of the bigger islands will have their own boats to help you get around. In Manila for example you can use the Pasig Ferry Service to get up and down the historical river. Prices start at just 25PHP.
If you've established that a boat is your best form of transport then just wait until you're in your departure destination to book your ticket. I can guarantee there'll be plenty of options once you're there and it'll be a lot easier than trying to work out which information is current from all the old websites online.
The major ferry companies in the Philippines include:
Sulpicio Lines
Negros Navigation
Trans Asia Shipping Lines
Cebu Ferries
Philippines by cruise ship
C'mon, don't bow out at the word 'cruise'. The cruises in the Philippines aren't your average fat US couple arguing over the buffet table, oh no. Cruises in the Philippines are a great opportunity to see the islands you wouldn't be able to reach otherwise. They can also be a great option if your parents are planning to visit you on your trip. Just thinking outside the box here.
Some of the most popular cruise companies include…
The 7, 107 Island Cruise Ship – Coron and some of its private islands and Boracay to Puerto Galera
Oceanjet – throughout the Visayas at affordable prices
Hans Christian Andersen Cruise – throughout the Philippines
Sun Cruises – Corregidor Island in Manila Bay
Philippines by train
The train carriages in the Philippines actually come from Japan so you can guarantee they'll be comfortable, but they haven't quite adopted the strict regularity and punctuality of the Japanese railway quite yet.
The Philippine National Railway (PNR) operates around Manila. The main train station in the Philippines capital city is Tutuban and trains call from here to many points along the way to Naga (the Bicol Express) and to Albay (The Mayon Limited) across different classes of seating. Check out the PNR website for more information, and as always in the Philippines make sure to book well in advance if you're travelling around any religious festivals.
Philippines by car
I wouldn't really recommend renting a car in the Philippines unless you're totally au fait with driving in an Asian country. The roads are crazy both in the people on them (swerving, honking, screeching etc) and with what they're made of (anything they could find). It's every man for themselves. From narrow dirt roads to crazy mountain paths, why bother when taxis and in-the-know chauffeurs are so cheap?
If you insist, international driving licences are valid in the Philippines for up to 30 days after arrival. Then you'll need to register to get an International Driver's Permit or a Philippine driving licence. They drive on the left in the Philippines, just like in England.
If you're staying in Manila and just plan on travelling round there (why?) then it could be worth hiring a car. You'll find the usual suspects – Hertz, Avis and Europcar – at the airport. You can also find them in the biggest cities of the biggest islands such as Cebu, Palawan and Boracay. Note that usually you'll only be allowed to drive the car on the island it was rented on and there will be very limited options for bringing it to another island to carry on your journey.
Just so you know, and because it's interesting, the traffic is so bad in Manila and Baguio that they've restricted the number plates that are allowed on the roads on different days of the week. For example 1s and 2s aren't allowed on Mondays, 3s and 4s on Tuesdays and so on. Make sure to keep this in mind if you don't want to be fined in your rental car.
Source: www.gapyear.com
RELATED VIDEO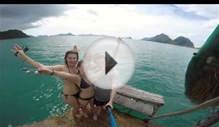 Backpacking and Traveling around the Philippines with a ...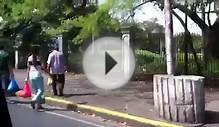 Traveling around the Philippines
Share this Post
Related posts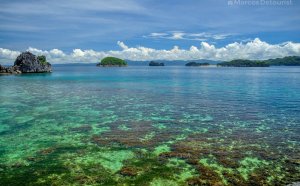 JANUARY 26, 2022
The Philippines. A country I never thought I'd get to, but I made it and spent 6 weeks there on two different occasions…
Read More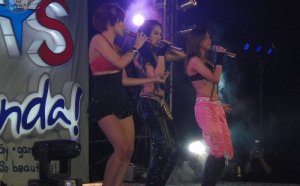 JANUARY 26, 2022
Last September Lokal Hostel was accredited by the Philippine Department of Tourism (DOT). This was a fist pump moment for…
Read More