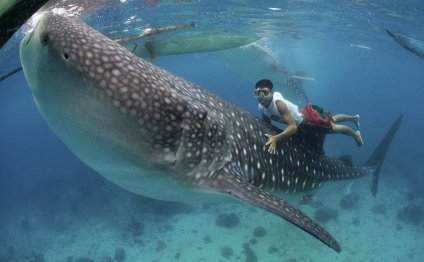 Places to Go to in Cebu
Whether you are on vacation in Cebu or are a resident/expat living here, you might find yourself wondering what to do, particularly during long weekends such as Holy Week. Despite living here for over a year and a half, I'm still yet to explore some of the fantastic activities this island has to offer, although I do plan on doing most of the below before I eventually leave this place. In this post I have listed all of the fun and interesting things to do and see in Cebu that I can think of, although if I missed anything then feel free to add your own suggestions in the comments box.
1. Swim with Whale Sharks in Oslob Cebu must be one of very few places where you can do this – you can swim with sharks without a cage or any sort of protection. I haven't been myself but supposedly it's safe as the whales are constantly being fed by local fisherman while you're swimming, and you're not allowed to get too close to them. They have an underwater photographer and it would also be a great opportunity to strap on a GoPro camera. It's probably not for the faint hearted but certainly a unique thrill.
2. Check in at the Mövenpick Hotel and Beach Resort You don't need to check in to the hotel to enjoy the fantastic facilities – they welcome day-trippers and aside from the private beach, they also have a swimming pool, hot tub and the Ibiza beach club, which is a large decked area great for cocktails and dancing to local DJs. My own personal experience was slightly soured by someone very unsubtly spending most of the afternoon ogling my girlfriend, but for anyone other than myself it's well worth visiting. Oh and they also have a great menu, although as you'd expect it's a costly day out.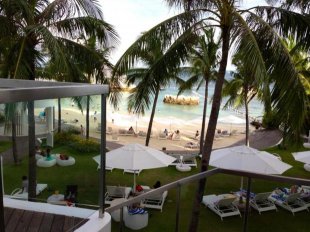 3. Hang out at the Rock Cafe, Mactan
Situated close to the Mövenpick in Mactan, this bar is a very cool place to hangout. It feels like what I imagine a rock star from the seventies' basement would look like i.e. loads of authentic rock music paraphernalia and incredible artwork on the walls. They also have a pool table, a British food menu, and weekly live music events.
4. Face your fears on the Extreme Edge Coaster & Skywalk, Crown Regency Hotel If you're feeling brave and don't suffer from vertigo, then take the elevator to the 35th floor in Crown Regency for an adrenaline rush. The skyride travels around the edge of the top of the hotel, and you are tilted in such a way in that you have no choice but to look all the way down. If that isn't scary enough, you can also walk on a glass panel that circumvents the top of the hotel. You are tied to the top as you walk round, so it's perfectly safe, although again this will really test your bravery.
5. Party till dawn in Mango Square If you're looking for a place to party in Cebu City then J Ave or it's neighbour 'Alcology' are where you'll most likely end up. The party doesn't stop till daylight hours and if you're not fussy about overcrowded bars or very loud music and want to find someone to hook up with, then this is your place.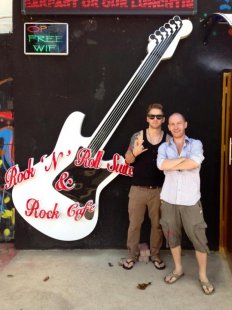 6. Watch a movie in IMAX 3D
Although there is an IMAX cinema back home in London, it's both difficult and expensive to buy tickets there, so I very rarely went. By comparison, the IMAX cinema in Cebu always has available seats and although tickets are twice the cost of regular cinema tickets, they're still cheap by western standards (around £5.30/$9). As a movie lover, it feels like a great privilege to have this on my doorstep.
When you're done with your IMAX movie, then SM has a good selection of shops, cafes and restaurants to hang out in. The most popular store is Forever 21 and the entire mall has regular 3 day sales, so it's a popular place with locals. My personal recommendation would be to try the Ramen Noodle burger at the Japanese restaurant in the north wing ground floor.
8. Embarrass yourself singing Karaoke
There are hundreds of karaoke venues in Cebu so if that's something you're into, then you're spoilt for choice. I never did karaoke before moving to Asia, and it's still not something I would do when sober, but after a few Red Horse beers it's actually very good fun. Embarrassingly enough I actually had to sing in front of my entire office of over 100 people the first week I was here, and I still have nightmares about it!
9. Take a dip by the beautiful Kawasan Falls If you do a google image search for 'Cebu' then this is likely to be one of the first images you'll see, as it's something Cebu is famous for. I haven't been myself but I went to a similar place in Samal Island, and if it's anything like that then I'm sure it's a great place to swim.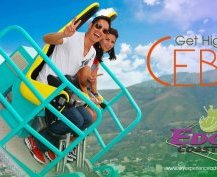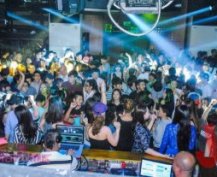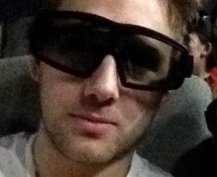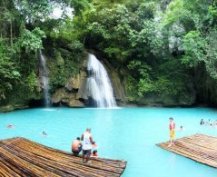 Source: thephilippinesexpat.com
RELATED VIDEO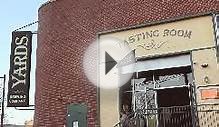 Places to Go in Philadelphia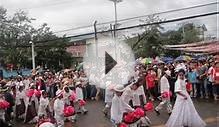 Great Places to Go.wmv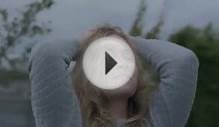 Anouk Places To Go
Share this Post
Related posts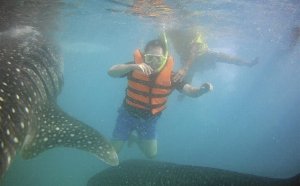 JANUARY 26, 2022
Cebu, Philippines is the 2009 fourth best island destination in Asia based on Condé Nast Traveler Magazine. A consistent…
Read More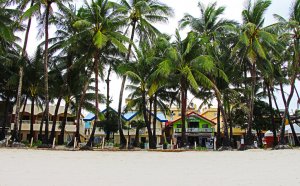 JANUARY 26, 2022
Every woman who has ever seen the Bachelor, has dreamt of riding elephants on the beach in Thailand, while most men probably…
Read More